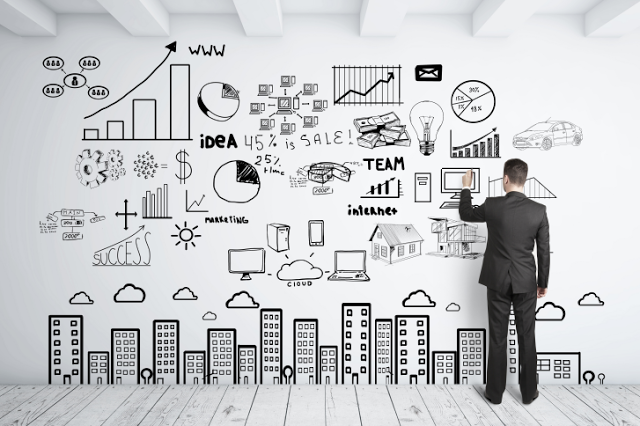 ---
Posted on December 3rd, 2015 by David Taplin
---
Having the best looking website online is a great start but unless anyone visits it, it will remain a shell of a site that does not provide any value to you or your business other than a dormant internet presence.
So the obvious question is how to work towards getting a website that not only looks good, but gets visitors to your site with a view to getting them to covert to customers.
Well here it is, our top 5 tips for giving your website the best changes of doing well in the Search Engine Rankings.
 1. Keep your website fresh & updated (on-site)
Once you have a site in place  it is important to continually keep the website fresh with material, case studies, articles, blogs, and probably most importantly great quality content. This is so that not only do you keep your audience interested and engaged at all times but so that search engines re-index and respect your website. Some of the pros and cons of updating (or not updating) your site are as follows:
| | | |
| --- | --- | --- |
| | Stale Content | Fresh Content |
| | Outdated and uninteresting | Engaging and up to date |
| | Lower search engine rankings | Higher search engine rankings |
| | Low or no website traffic | Increase in website traffic |
| | Higher Bounce Rate | Lower Bounce Rate |
2. Establish yourself far and wide (off-site)
Don't be afraid to shout from the proverbial rooftops about your website, your products and what you are offering. Utilise online but off-site methods to promote your site far and wide. Whether that be in the way of good quality, unique and genuinely interesting articles or content that you post to other external websites and have the content pointing back to you via descriptive anchor text through to quality links built from relevant external websites that hold some good gravitas or high page rank for you to benefit from.
3. Continually generate Quality Content
The flavour of the month term is 'content is king' which in essence refers to the fact that good quality, relevant and unique content has become one of the most important factors when improving rankings within search engines. The content you generate should not be duplicate, stale, uninteresting or irrelevant, it should be written to engage and to interest visitors as opposed to pleasing search engine algorithms. Quality content does not necessarily mean quantity of content either, you can have good quality content that is succinct and meaningful without needing to pad it out with an unnecessary amount of keywords.
4. Optimise your pages for conversions
When we say optimise your pages for conversions we basically mean break down all barriers for potential customers doing business with you, or contacting you, or buying your product online or whatever it is you need them to do on your website. You need to think like one of your perfect customers and tailor your landing pages to suit these ideal visitors so you can secure the desired action as quickly and as easily as possible.
5. Optimise your website structure
The fact that you now have a great looking website with engaging content and regularly updated material you may also need to think about the fundamental way that the site is put together to ensure you are ticking all of the structural boxes. Some of the key factors here include:
Sitemap – Sitemaps can be either HTML or XML. HTML sitemaps are visible webpages that have the structure of the webpages on so users can click on the links to get to specific pages if they need to. An XML sitemap sits on the server and is more to help search engines understand the structure of your website. You can easily create an XML sitemap by using one of the many websites out there such as www.xml-sitemaps.com to generate it for you. Once you have created your XML sitemap then you will need to submit your sitemap to Google Webmaster Tools.
Descriptive URLs – the URL that a visitor gets when he or she lands on a webpage is also very important. The display URL not only helps users identify at a glance what they can expect to see on that page but also helps search engines identify the relevance of that page in conjunction with the content it contains.
Domain Name – Even though you may have had the same domain for many years, there is no harm in understanding that a domain has a part to play in an SEO friendly structure. A domain name that is relevant to the product,  service, location or keyword you are trying to pitch at will certainly go some way to helping your ranking factors and if this domain has some 'authority' online already in terms of age your onto a winner.
Canonicalization – Ensuring that your URL's all confirm to a standard structure is very important. Preferably a structure that is meaningful as opposed to a string of characters.The URL's below all refer to the same page but have been written and are dealt with slightly differently by the server:
http://company.com
http://www.company.com
http://www.company.com/
http://www.company.com/?source=asdf
Site Speed – Even though there has been a remarkable improvement in internet connectivity and the ability to have image hungry sites are all the rage now, do not turn a blind eye on the loading speed of your website. There are many free diagnostic tools and freeware available that will help you not only diagnose any bottlenecks in website loading times but allow you to optimise imagery and content on the site to improve it.
Mobile Friendly – If you haven't heard or thought about it already, then you need to address whether your website is mobile friendly. It may not necessarily mean a total overhaul of the site but a slight restructure of the code to accommodate various resolutions or devices. If you would like to see how 'mobile friendly' your website is, then take a look at Googles Mobile Friendly checker: www.google.co.uk/webmasters/tools/mobile-friendly
We hope that this article has gone some way to help you understand the basics of website optimisation. The SEO landscape is forever changing and improving however the bottom line is, that if you want search engines to respect your website, then write and design the site for you ideal user, not for the robots and search engines that technically crawl your site.