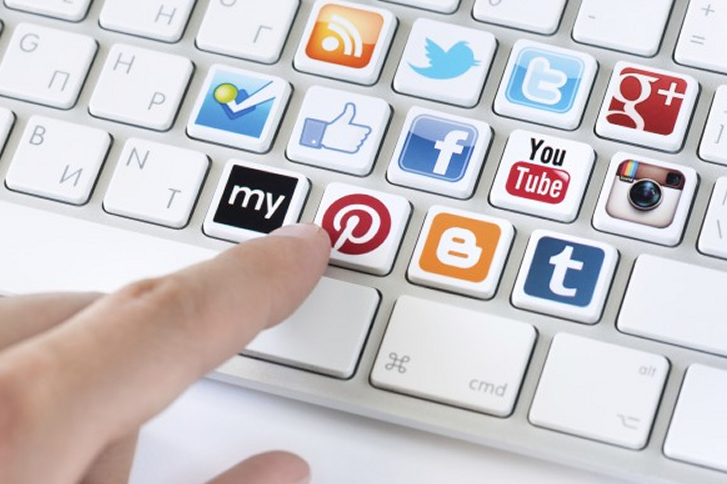 ---
Posted on December 4th, 2015 by David Taplin
---
Over the past decade Social Media has become prevalent online. Marketers will spend £5.3 billion in 2015 on Social Media Marketing and that figure is growing fast! The Social Media trend is continually on the rise and shows no sign of slowing down.
Of the thousands of Social Media channels available, there are only a handful that are pushing the boundaries in terms of sheer quantities of active users, continued growth and potential to help reach out to large target markets and give you the most return for your efforts.
Those so called 'BIG 5' Social Media platforms are becoming a standard term now, due to the fact they have become so widespread and such a staple part of everyone's day to day life.
We have listed the 'BIG 5', although we believe 5 are to become 7 soon due to the fact that there are 2 channel racing up on the outside at a rapid rate..
1. Facebook – Facebook is a very personal network, it's where people like showcasing their day to day life in the form of photos, videos, personal achievements and calendar events. It has slowly caught on with businesses but users of Facebook do not take likely to 'hard-sell' tactics. This is more about building relationships through engagement and trust.
2. Twitter – Twitter is all about real time engagement. It works very well for support, immediate feedback, networking and real time monitoring. Again business are starting to use this channel much more now although few know how to harness its power
3. LinkedIn – LinkedIn is all about business networking. It's an online CV, a place for you to show off your academic skills and start to build meaningful business networks and relationships that earn money
4. Youtube – Youtube is probably one of the most recognisable and used Social Media channels and it's all about video streaming. Great for engaging with people through rich media, businesses have been made purely on YouTube and popular Youtubers have made millions just from gaining ridiculous amounts of views on their uploaded videos
5. Google + – Google+ has the weight of one of the largest technology companies in the world behind it, so that's a good start. It's also a great reason to use it as what every Google owns it takes notice of
6. Pintrest – the first of the two additional Social Media channels (on top of the 'BIG 5') that are growing at an alarming rate is Pintrest. Pintrest is an image based Social Media channel that attracts a large percentage of women, in fact approximately 70% of Pintrest users are women. Pintrest is a lifestyle driven channel that acts a platform for images with short descriptions based on retail, recipes, fashion and other various hobbies and interests. Businesses can use it to great effect if they use the channel correctly
7. Instagram – Instagram is the second of the two additional Social Media channels (on top of the 'BIG 5') that are also growing at a ridiculously alarming rate. Instagram, like Pintrest, is an image based Social Media channel and is a predominantly mobile based app used to capture and add cool effects to a photos. This channel is a great tool for building a community on a social basis with likeminded users.
We would love to hear from you and your experiences with Social Media, which is your favourite channel and which have you had the most success with? Please leave a comment or get in touch with My Hosting Bubble.