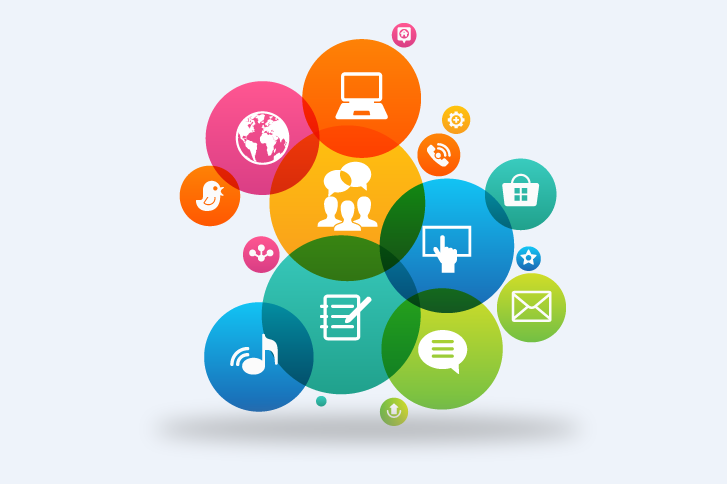 ---
Posted on December 9th, 2015 by David Taplin
---
Content Management Systems (CMS) have been around for a few years now and they are becoming more and more prevalent in the market place.
There are several 'weights' of content management some of these are almost becoming obsolete due to the sheer ease of installation and use of the big players like WordPress. The 'weights' of CMS are as follows:
Light Weight 'overlay'
There are many light weight content management systems available on the market and these act as an 'overlay' to the existing static site that is already in place. An example of one of these CMS companies would be Cushy CMS. After a very simple registration and verification process, Cushy CMS provides you with the necessary code required to place tags around the content you need to update. Then all you need to do is log-in to www.cushycms.com and edit the content. It really is as simple as that.
Full on Content Management System
A full on CMS would be something like WordPress or Joomla. It is a site that is dedicated to providing you with a ground-up framework for you to build and manage your site in.
Bespoke CMS Development
If you have an in-house development team, you have an endless pot of money that you can spend on developers or you have a website requirement that is so specific that no other CMS could possibly cater for you, then this is most likely to be the preferred option. The idea of building your own CMS is usually enough to put people off, but if you do go for it building it right is one thing, ironing out all of the teething issues that other CMS systems on the market have already done is another, but the cost and time required to make sure the CMS is always up to date and has the latest technologies and has continued support is a different thing altogether.
Of all of the flavours of CMS mentioned above, we favour the middle option, the 'Full Content Management System'. There are many of these on the market at the moment and that number is growing quickly, however our top 3 CMS systems on the market are as follows:
1) Wordpress
WordPress is probably one of the most well-known Content Management Systems in the world. At one stage it was said that 25% of the websites online used WordPress, however I believe this percentage is growing by the week!
Wordpress users can switch between a huge range of 'themes' which are pre-developed website templates with different look & feels, empowering users to change themes at the click on a button.
WordPress uses what are called plugins which are pre-defined widgets that extend a websites features and functionality and with over 38,000 of them, you're sure to find that bit of web functionality you require.
All templates come already coded for mobile devices so are responsive to an extent and there is a raft of features allowing you to improve your website rankings in search engines. All in all this is a great place to start if you are new to CMS.
2) Joomla!
Joomla has been around for a while too, release one was in 2005 and they have gone from strength to strength since. Joomla has been downloaded over 50 million times to date and counting.
Joomla is a free and open-source content management system for publishing website content. It works slightly differently to WordPress in that you need to install Joomla on your PC before you can use it.
Joomla can also provide many different styles of site via the use of what they term 'extensions'. These extensions come in several different categories: components, modules, plugins, templates, and languages. Each of these handles a specific function within the Joomla system.
3) Drupal
Like Joomla! You will also need to install Drupal as this allows you to have the CMS framework ready to build your site. Drupal uses what it calls 'modules' to extend your websites functionality and capabilities. With almost 100,000 users Drupal is also a force to be reckoned with in the CMS arena.
If you would like to discuss your CMS hosting requirements please get in touch with My Hosting Bubble.