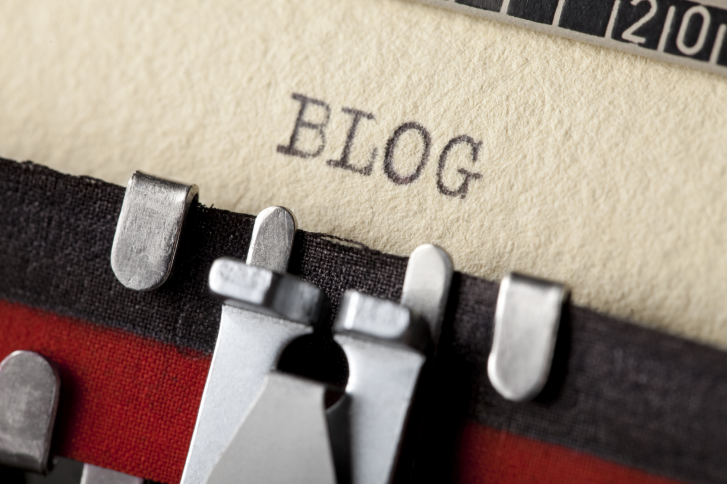 ---
Posted on May 27th, 2016 by David Taplin
---
Blogging and online article writing has been around since the late 1990's in the form of diaries, personal journals and bulletin boards. Since then it has grown in stature and has become one of the most important ways for you and your company to gain healthy online exposure and engage with potential customers.
Making sure that you play an active part in writing good quality content and useful information should now act as an essential pillar of any marketing strategy, so here are our top 5 reasons to write a blog:
1) Good for SEO
Writing, posting and sharing good quality content is an excellent way to help your website's SEO (Search Engine Optimisation). Producing exciting material that is both relevant and engaging can be a powerful tool and search engines will reward you for it. Utilising your well-crafted content by inserting strategically placed 'anchor text' to link through to parts of your website or specific products can really help with you search engine rankings.
2) Gain More customers
You can use blog articles to reach out to new target audiences through avenues you had never thought possible as well as continually enthral existing customers with valuable information. Both of these benefits will ultimately draw in new or return customers and in turn generate more business. If it doesn't achieve this immediately, don't worry, as you will be ultimately leaving an ever increasingly large web of information that will improve your chances of realising this in the future.
3) Gives your company a voice
Even if you are not looking to gain hard sales as a result of sharing the blog articles you write, it will give you and your company a voice online. It is well worth airing your opinions and sharing useful information in the form of blog articles as users really do appreciate being provided with tips, tricks, advice, opinions, ideas and expertise. By producing regular and relevant content you it will also give you great brand exposure and kudos amongst many others that simple remain quiet.
4) Promotes Engagement
One of the most powerful elements of any Social Media channel is the ability to generate and promote engagement with total strangers. The ability to achieve this is far easier once you have built a bond through the use of quality blog articles. Great content can act as the catalyst to engagement.
5) Anyone Can do it
The beauty of article writing is that anyone can do it, yes, that's right, anyone. You don't need to be a professional content writer or an editor of a large magazine firm, you can simply start typing now! As long as you can type and have access to a keyboard you can start writing. Some of the best articles have been written from people that have had no past experience in content writing, but were just passionate about their subject matter. So what are you waiting for, get writing!
We at My Hosting Bubble are keen blog writers and we have seen huge benefits in continuing to release good quality, engaging articles in a subject that we are passionate in.
If you would like to know more about Social Media Marketing then please contact us for further information.