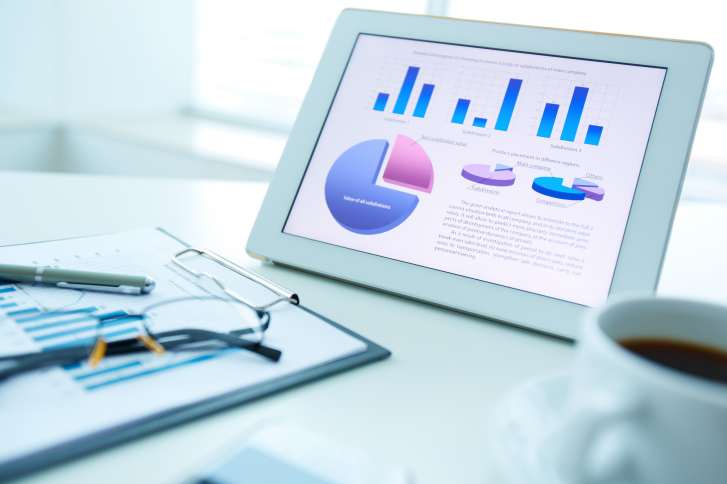 ---
Posted on November 23rd, 2016 by David Taplin
---
Website analytics are often the most overlooked part of an online marketing strategy, when in actual fact they should be in place as a pre-requisite to any online presence going live.
We have come a long way since the day of the 'hits' and now some of the analytics packages available on the market, for FREE, provide the most ridiculous amount of detail, here are our 'Top 5' Website analytics packages that we would recommend you look into as part of a comprehensive online strategy.
1. Google Analytics
Price: Free
Site: www.analytics.google.com
Probably the most comprehensive website analytics package available on the market at time of writing. What Google Analytics can't do, really isn't worth knowing. It is easy to set-up and install and it's absolutely FREE. Installing this is an absolute no brainer and is a must for anyone that has a website or online presence.
2. KISSMetrics
Price: From $299 per month
Site: www.kissmetrics.com
KISSMetrics has been established for some time and provides a very in-depth website analytics solution at a cost. Packages range from $200 up to and in excess of $2000 per month depending on your requirements. This package is quite advanced so has a steep learning curve, however it does have some great in-depth KPI information that will prove essential for any businesses that are looking to capitalise on the traffic arriving at their website.
3. Crazy Egg
Price: From $9 per month
Site: www.crazyegg.com
Crazy Egg approached website analytics and tracking from a slightly different angle and allows you to add some great overlays that present heat-maps of visitor activity around your website. This tool is so useful when it comes to understanding exactly how your visitors and moving around the site and by utilising the heat-map overlay you can understand exactly where visitors are clicking and taking account on the webpages within your site.
4. Clicky
Price: From $9.99 per month
Site: www.clicky.com
Clicky is a very detailed analytics tool that has been said to provide more detail than Google Analytics. It can provide a stack of useful real-time information together with data on search rankings, video analytics, visitor activities and dynamic goal setting.
It's easy to use and cheap at $9.99.
5. FoxMetrics
Price: From $299 per month
Site: www.foxmetrics.com
FoxMetrics is a great analytics tool that focuses on the marketing optimisation of your website. This tool acts as a fantastic platform to fuse real-time business analytics with customer behaviour to provide very useful and meaningful information.
There are obviously many more analytics packages and solutions on the market and it really is a very useful exercise to shop around to ensure you find a balance between functionality vs price. We would also suggest that you have your online business goals in mind all the while, to ensure you obtain a package that will deliver exactly what you need to ascertain where you are in the process of trying to reach your goals underpinned by meaningful stats that will help you get there.
If you would like to talk website analytics, then please get in touch with us.